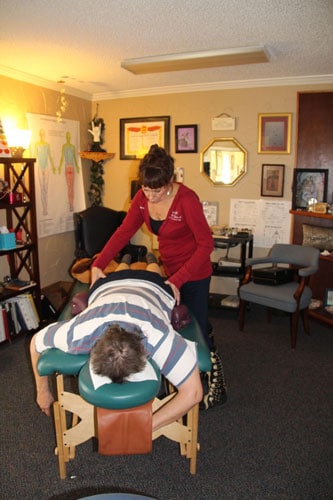 When Dr. Kathi Perry was a child she knew --- but didn't really understand – that she was meant to be a healer. And then when she entered Chiropractic college at Parker University, she never imagined that she would be the one who would go Beyond Chiropractic.
Dr. Kathi has received many "awards", beginning at her graduation from Parker University in 1995 to many "Best Of.."in the Dallas/Fort Worth/North Central Texas region to Nationally recognized awards. Dr. Kathi has dedicated herself to learning over 40 techniques so she can help her patients meet their personal healthcare needs. Dr. Kathi has built her eclectic chiropractic mix of different techniques on a strong foundation utilizing traditonal chiropractic techniques, Applied Knesiology (AK), Sacro-Occiptal Technique (SOT) and the LifeLine Technique. Her one-of-a-kind, integrated protocols which goes Beyond Chiropractic allows her to help people quickly reach optimum health.
Today, she's one of the top chiropractors not only in Texas where she practices, but across the nation! Patients who have moved away and sought other chiropractors have often found the need to find as many as 5 other practitioners to provide as many services and techniques as Dr. Kathi does at her Health By Hands Wellness Center in Alvarado.
The services and techniques that Dr. Kathi has mastered to provide healthcare solutions for her patients that go Beyond Chiropractic include:
Chiropractic - Diversifed, Activator, Thompson, Toggle-Recoil
Applied Kinesiology (AK)
Sacro-Occiptal Technique (SOT)
LifeLine Technique
Neuro Emotional Technique (NET)
ASA Balance
Be Strong for Life (BStrong4Life)
Medical Acupuncture
OFFICE HOURS
---
Monday
By Appointment
---
Tuesday
By Appointment
---
Wednesday
By Appointment
---
Thursday
By Appointment
---
Friday
By Appointment
---
Saturday
By Appointment
---
Sunday
By Appointment